RecoveRx User's Manual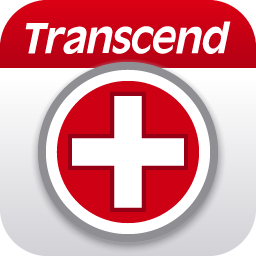 ---
1. Supported Products
Memory Cards / JetFlash USB Flash Drives / StoreJet External Hard Drives / Portable Solid State Drive (SSD) / Digital Music Players
---
2. System Requirements
Windows 11 / 10
Microsoft .Net Framework 4.0 or later (Installation required)
macOS 10.7 or later
NOTE:You must have Administrator privileges to run RecoveRx.
---
3. Supported File Type
| | |
| --- | --- |
| File Category | File Type |
| Photo | bmp/crw/dsc/gif/jpg/orf/png/raf/raw/rw2/tif/pef/nef/dcr/sr2/cr2 |
| Video | bASF/WMA/WMV/m2ts/mkv/mov/mp4/3gp/3g2/jp2/mpg/riff/wav/cdr/avi/swf/TiVo/ts/wtv |
| Document | cwk/doc/xls/ppt/docx/xlsx/pptx/pdf/psb/psd/txt/zip |
| Others | aif/fcp/ISO/itu/mid/mp3/ogg/ra/rm |
---
4. Getting Started
Download RecoveRx from https://www.transcend-info.com/support/software/recoverx
Windows Users
Double-click "RecoveRx.exe" to install.

Follow the steps to complete the installation.

Click Start > All Programs > Transcend > RecoveRx
Mac Users
Drag the RecoveRx icon to Applications.

When the RecoveRx icon appears in Applications, click it to begin.
---
5. Recover
Windows Users
Click "Recover".

Select your device from the disk list.

Select the location for your recovered files (default location is C:\Recovered Files) , click "Next".

The type of files you search for (at least one file type must be chosen) , click "Start".

When the recovery process is complete, a result page will appear showing the total number of files recovered.
Mac Users
NOTE: macOS Catalina 10.15 or later Manually grant Full Disk Access: choose Apple menu > System Preferences, click Security & Privacy, then select the Privacy tab. Scroll down and click Full Disk Access, then add RecoveRx
Click RecoveRx icon in Applications.

Select your device from the disk list.

Select
The location for your recovered files (default location is /Users/UsersName/Documents/RecoveRx).
The type of files you search for (at least one file type must be chosen).

Click "Next" to begin searching the selected partition for lost files. The number of files recovered and the total elapsed time will appear in the left-hand corner of the screen.

When the recovery process is complete, a result page will appear showing the total number of files recovered.
---
6. Format
NOTE: Formatting will erase all data on your card. Only run the Format utility after you have fully recovered all desired files from the memory card.
Supported Products
NOTE:This feature only works with SD / CF cards / StoreJet External Hard Drives.
Click "Format".

Select the drive letter of memory card you want to format.

Select the device type that matches the card you are formatting.

(Optional) Enter a name for the device, which will be used when you connect it to a computer for data transfer.

By default, RecoveRx will perform a "Quick Format" on your device. However, if you want to make sure your old data are thoroughly erased to prevent unwanted access by potential third parties, we recommend using the "Complete Format" option. "Complete Format" performs a slow, secure erase of your entire memory card. "Complete Format" is the cleanest and most secure method of erasing your memory card, but it also takes most time.

Click "Format" to begin the format process. Remember that formatting will delete all data on the card.

Click "OK" if you understand that all data will be erased and are sure you want to format your device.

Wait for the format procedure to complete. The time required to format your memory card will vary depending on the card capacity and format options chosen.

Please be patient and wait for the process to complete. NEVER disconnect a memory card during the format process.

When the formatting is complete, a "Success" window will appear. Click "OK".
---
7. FAQ
Q: RecoveRx doesn't detect my storage device.

A: Your device might not be connected correctly to your PC. Try reconnecting the device to make sure it is securely connected to the appropriate slot, port, or reader. If you are using a flash drive or are connecting your device via a USB cable, try disconnecting it from the USB port for a few moments and then plug it back in.

Q: A partition on my drive is detected as "Unknown". Can I still recover data from it?

A: Partitions that are bootable or use file systems other than FAT16, FAT32, exFAT or NTFS will show up as "Unknown" in the RecoveRx interface. However, it is still possible to recover data from these partitions.

Q: RecoveRx has been running for a long time and still has not finished. How long does the recovery process usually take?

A: The duration of the recovery process varies depending on disk size and the state of the data stored within the storage device. Try waiting patiently a little longer for the process to complete. If RecoveRx still does not complete the recovery process, feel free to contact Transcend technical support for further assistance.

Q: RecoveRx doesn't run when I double-click its icon. What's wrong?

A: You might not have Administrator privileges on the computer you are using. To run RecoveRx in Windows 10, 8, 7 and Vista, enter the password and click "Allow" when prompted for Administrator privileges.

Q: Is formatting a memory card before first use necessary?

A: Yes. Since not every electronic device supports the same format, it is advised to format the new memory card in the electronic device before use in order to avoid unpredictable errors when trying to store data within a non-native folder structure.

Q: What's the reason I can't transfer files larger than 4GB?

A: Simply put, it's because the file being copied is too large for the file system to handle. FAT32, for example, can only handle files up to 4GB in size, while FAT16 can only handle up to 2GB. If you need to copy files larger than 4GB, please convert your partition format from FAT to exFAT.

Q: Why does my memory card show less capacity than listed?

A: It's mainly due to the small discrepancies in algorithms and file formats by various operating systems. Some memory cards—like Transcend's—are manufactured with 1-3% of the storage space saved for firmware and applications, and for the purpose of storage reliability.

Q: In Which case should I use Format function?

A: You can use Format function in the following Memory card problems:
- Windows can't format Transcend memory card.
- Write protected Transcend memory card.
- Raw Transcend memory card volume.
- Transcend memory card capacity is 8MB or 0MB.
More Help
If you cannot find the answer to your problem in this manual and are having difficulty with the RecoveRx software or your Transcend card reader, Please visit our Tech Support website at https://www.transcend-info.com/support/service
---
8. End-User License Agreement (EULA)